Package for Food Containing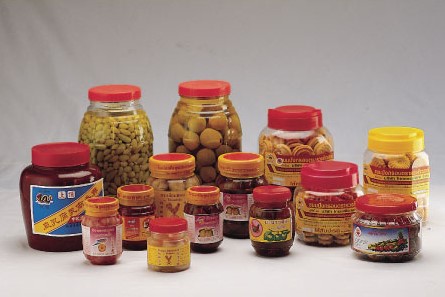 The importance of the food container is not only for protection during the transportation, but also to improve the looks of the product. With that, we have plenty of food containers to choose from and more than ready to design one for you. Certified by HACCP and GMP, we can ensure you that our product not only beautiful but also durable and safe.
With more than 50 different products, our product can be used for any needs such as pickles, pickled lemons, pickled bean curd, sweets, dried fruits, biscuits, shampoos etc. We also make vegetable oil caps, plastic canister lids and various kinds of bottles.