We, Inter Profile Co., Ltd, was founded to solve these problems for you. We can serve all kinds of demands for plastic products with our company's commitment "Plastic Solution for All Application" Inter Profile Co., Ltd was founded on 1944. With two-story building having an area of 64 square meters located in Meenburi, we serve customers' demand in plastics. To adapt with increased demand, we expanded the factory to an area of 4 rais inside Navanakorn Industrial Estate on 2001. Now, there are 7 factory buildings with 6,880 square meters of working space. Inter Profile is now a widely recognized full-scale plastic manufacturing factory with a production of high-quality products.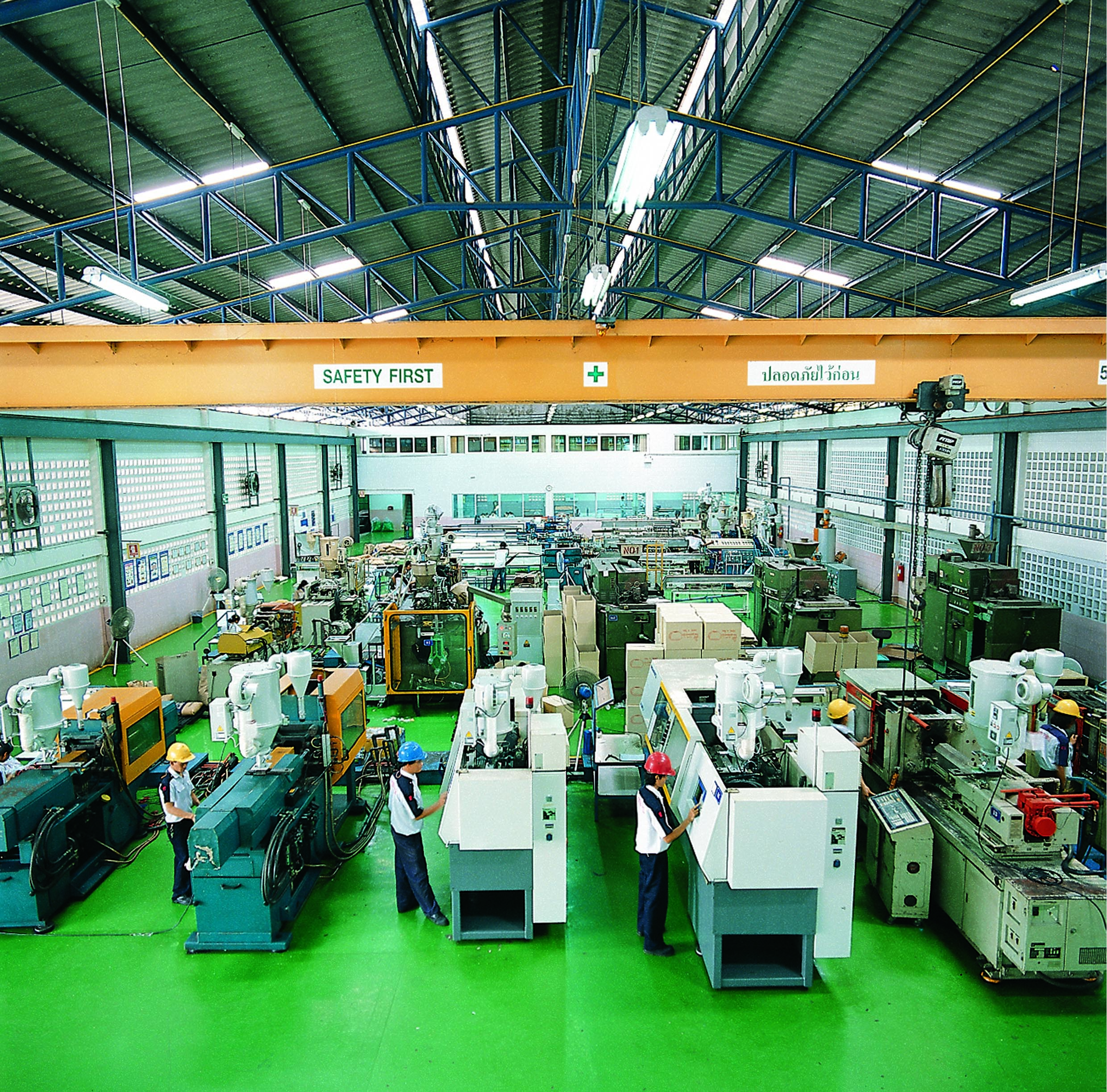 ​One Stop Service
With a good potential for a full-scale production and being one of plastic producers with all pressing, injection and blowing services and various kinds of materials such as PVC, PP, ABS, PC, PA6, PA12, POM, PS, HIPS, SANTOPRENE, PMMA etc. Inter Profile can serve its clients, business owners, SMEs and other Industrial entrepreneurs using plastic as part of their production components well with any work relevant to plastic production. With a motto of "Plastic Solution for all Application". Inter Profile Co,. Ltd. has a strategy to make a difference and focus on its clients, creation of business alliances, on order making without a minimum amount requirement and a counseling provision under a limited amount of budget. Inter Profile can produce a wide variety of products:
1. a group of food container
2. a group of tools for plastic-corrugated box assembly
3. a group of fluorescent bulb cover
4. a group of pipes, tubes, rods and profile
5. a group of electric appliances, motor vehicles and acrylic products.
International standard And Quality
Inter Profile has a commitment with a sustainable development by focusing on client satisfaction, environmental impact, security and employee welfare. It has, therefore, brought in the use of various international management systems with its organization. these standards are as follow:
- In 2002, it is certified by ISO 9001:2000
- In 2003, it is certified by OHSAS 18001, Thai Industrial Standard System 18001 an inter Profile's Thai Labor Standard System 8001. It has been that first local company to be recognized with the standard.
- In 2004, it is certified by ISO 14001:1996
In addition, it is widely recognized by various govemment agencies and is given a Prime Ministry Industry Awards (Small and Medium) Management for the year 2004. A certificate for Problem Solving and Narcotic Prevention in Workplace from the Ministry of Labor in 2003. An Outstanding Workplace for Safety in Pathumthani in 2004 and An Outstanding Workplace in Labor Welfare in 2004.
Part of Prestigious Recognition Awards
• Prime Minister Industry Award 2006 : Small and Medium Industries Management, Ministry of Industry
• Outstanding Safety Workplace Award in 2004-2008, Minister of Labor.
• Social Welfare & Employee Reletion Award (2004-2013)
• Healthy Workplace Award in 2005, Ministry of Public Health
• TBCSD Award, the environmental management award, Thailand Business Council for Sustainable Development and Thailand Environment Institute in 2004 and 2005.
• To be certifies "Q-Mark" in a group of Fluorescent cover, by The Joint Standing Committee on Commerce, Industry and Banking in 2007
• SMEs Excellence Award 2010, Thailand Management Association.
• The Best of Intelligent SMEs Management System Minister of Industrial